I'm Katie Fallon, author of the nonfiction book Cerulean Blues: A Personal Search for a Vanishing Songbird (Ruka Press, 2011). Order from the publisher or Amazon, or ask for a copy at your local bookstore.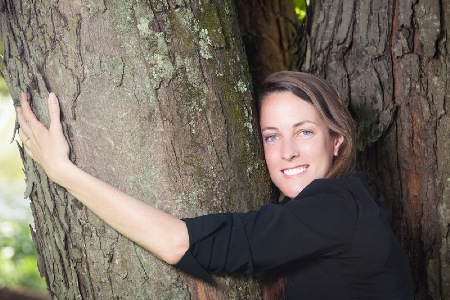 Cerulean Blues was recently named a finalist for the Southern Environmental Law Center's Reed Award for Outstanding Writing on the Southern Environment. You can read a review of the book here. Or if you'd rather listen, here's a link to my interview on West Virginia Public Radio.

My nonfiction has appeared or is forthcoming in a variety of magazines and literary journals, including The Bark, Fourth Genre, Ecotone, River Teeth, Isotope, Fourth River, Appalachian Heritage, Now & Then, the minnesota review, The Tusculum Review, Pine Mountain Sand & Gravel, Rivendell, The New River Gorge Adventure Guide, and elsewhere. My essay "Hill of the Sacred Eagles" was selected as a finalist in Terrain's 2011 essay contest. Read the essay here. Visit the link to the left for more information on my publications.

I've taught creative writing at Virginia Tech and West Virginia University. For information about my teaching, visit the link to the left.

I am also one of the founders of the Avian Conservation Center of Appalachia, a nonprofit organization dedicated to conserving the region's birds through research, education, and rehabilitation. Check us out!

When I'm not writing, teaching, or chasing birds, I enjoy hiking, practicing yoga, and snuggling with Laurel, my daughter. My favorite photographer is my friend Richard Mallory Allnutt. Richard took this picture of me (above) along the Monongahela River in WVU's Core Arboretum. The tree is a silver maple. If you want to know more about me, visit the link to the left.